After 500 years have passed since the death of Rafael Sanzio, the city of Rome will pay tribute to several planned activities throughout 2020. First, a red rose will be placed on the tomb of the Renaissance painter and sculptor during each day of the present year. The remains of Sanzio are buried in the Pantheon of Agrippa, inside a mausoleum designed by himself.
Likewise, in the Escuderías del Palacio del Quirinale, in Rome, 200 works by the artist will be exhibited. The exhibition will feature paintings and sketches that come from the Uffizi Gallery in Florence and other museums such as the Prado in Madrid or the Louvre in Paris. The show broke a record after receiving more than 10,000 reservations in less than 48 hours.
In addition, you will receive a special commemoration in your hometown, Urbino. This will make your home and family workshop available; also, the exhibition «Rafael and the friends of Urbino» will be presented, where the link between the brilliant Renaissance and a circle of artisans of the city is told. It should be noted that during 2019 he paid tribute to Leonardo Da Vinci, also for the fifth centenary of his death.
Biography
Rafael Sanzio was a Renaissance painter and sculptor born in the city of Urbino, Italy during the year 1483. He was the son of the painter Giovanni Santi, with whom he had his first approach in art helping him with commissions within his hometown. Later he was a disciple of artists like Timoteo Viti and Pietro Vannucci.
He is the author of the great works of the Vatican, such as «The School of Athens». It is also recognized as one of the main references of the nineteenth-century academic painting. In addition, he had a brief architectural career as the author of the works of the Basilica of San Pedro, after the death of his friend Bramante.
These are some of the main works of the painter: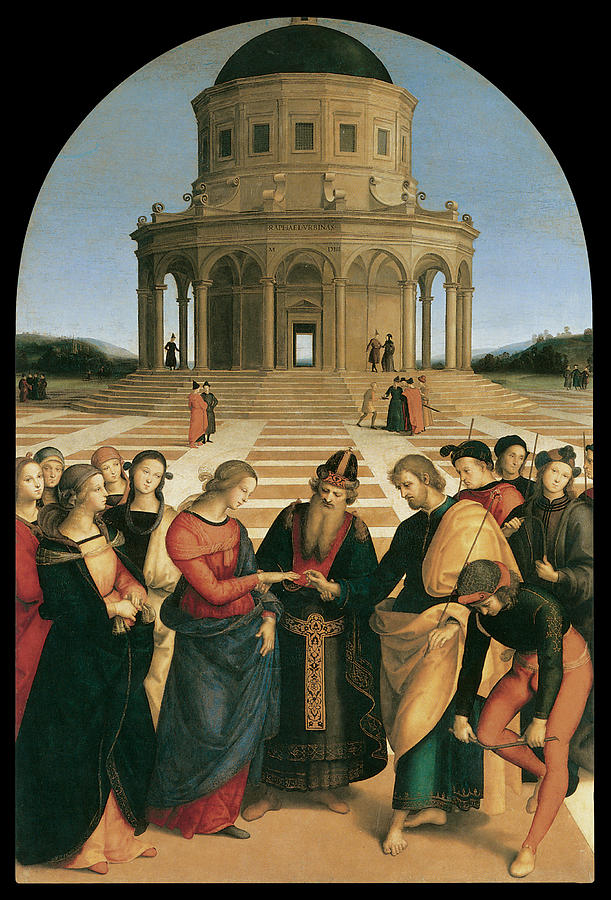 The Betrothal of the Virgin (1504): It is the most important first work of Rafael Sanzio because it had great influence of the painting done by his master in the Sistine Chapel.
The Madonna del Jilguero (1505): It was commissioned as a wedding gift from Lorenzo Nasi for the decoration of his palace. In the painting highlights the beauty and humanism of the characters.
The Expulsion of Heliodorus from the Temple (1512): It was the second «Stanza» commissioned to Rafael by Pope Julius II.