Large puffs of smoke caused by the damaging fires in Australia can be seen from Chile and Argentina along 12,000 km across the Pacific Ocean, the meteorological service of the two South American countries announced on Monday.
At the beginning of the day, «the sun was marked with red tones due to the large clouds of smoke from the Australian fires», said Patricio Urra, head of the Chilean Meteorological Institute. The cloud of smoke is located at 6000 meters of altitude and no meteorological phenomenon has been announced that could cause this type of reaction in the sky, explained the expert.
At the same time, the National Meteorological Service of Argentina (SMN) spread different satellite images that show a cloud of smoke «carried by the currents that move from west to east.»
«What are the consequences of this event?» None really important, just hiding from the sun and this one is slightly redder tones», said the SMN on Twitter.
25 dead
The fires produced since September last year have claimed a total jump of 25 victims. These were mainly firefighters who worked in the hard work of calming the flames. Among them, the case of Geoffrey Keaton whose daughter has received the plaque in honor of her father's tireless work in the face of the Dantesque events.
Lost species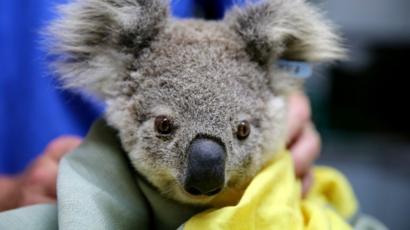 The fires have claimed the lives of at least 480 million copies that may have died, according to various media that have reported the sad level. Among the most damaged specimens are native species such as koalas and kangaroos, and species considered a plague such as camels that will be, by government decision, killed, due to being a major problem because of the water they consume. Many of these animals have been reported for entering homes in search of the liquid element.