Climate change is causing serious environmental consequences as we saw with bushfires in Australia. This is why industries must create sustainable products for the environment. More and more automobile brands are being part of the challenge to reduce the carbon footprint generated by engines through electric cars. Ford hasn't been oblivious to this movement.
Last year, the car company announced that its new models will present an electric option with the same design. With this news, it presents the new Puma model, one of the 14 electrified vehicles that are expected to be on sale by the end of this year 2020. Our customers told us that they wanted a compact vehicle with an image that stood out and offered solutions for daily life. The result is our new Ford Puma: charismatic, practical and with new technologies from massage seats to the hybrid engine,» announced Stuart Rowley, president of Ford Europe.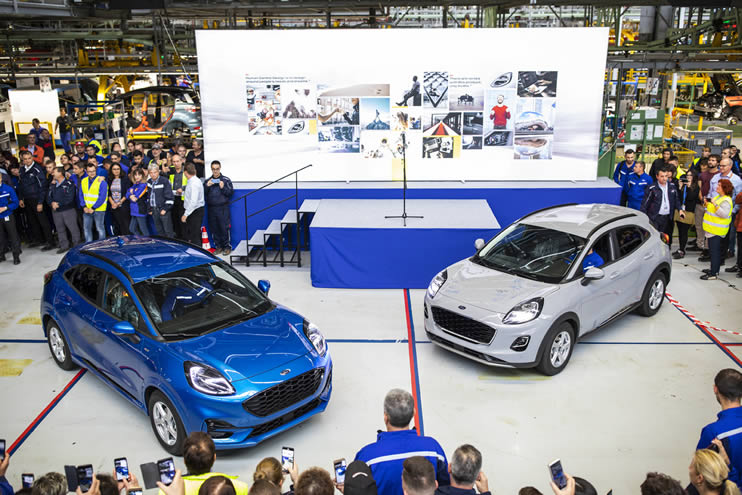 This new Ford model uses 48-volt EcoBoost Hybrid technology, integrated with a 1.0-liter EcoBoost engine with three-cylinder petrol that reaches 125 and 155 horsepower; this way, the engine can be restarted in 300 milliseconds. It also has an intelligent system that self-regulates the use of the vehicle to determine the moment at which the battery charge should be used and thus generate greater fuel savings. For example, its use is reduced when braking at a speed of less than 15 km/h or when the car starts while we press the clutch pedal. Additionally, it offers a sensor tool that detects traffic signals, centers the car on the lane and recognizes dangerous routes. It has a loading capacity in the trunk of 456 liters and tires up to 19 inches, as well as an airtight design of lumbar massage seats.