Approximately at 6:00 am today there was a fire in the district of Villa El Salvador because of the deflagration of a tank truck. The incident has left four dead, dozens of deaths and 20 homes damaged, some of them reduced to ashes. According to the Ministry of Health, there would be 48 wounded who are fighting for their lives in various hospitals of the capital because of burns.
The affected minors are in the Instituto Nacional de Salud del Niño San Borja. These children have second and third-degree burns in 80% of their bodies. They have lesions in the areas of the abdomen and lungs so their situation isn't favorable. The patient who is in critical condition is a small baby of only 11 months who has undergone surgery.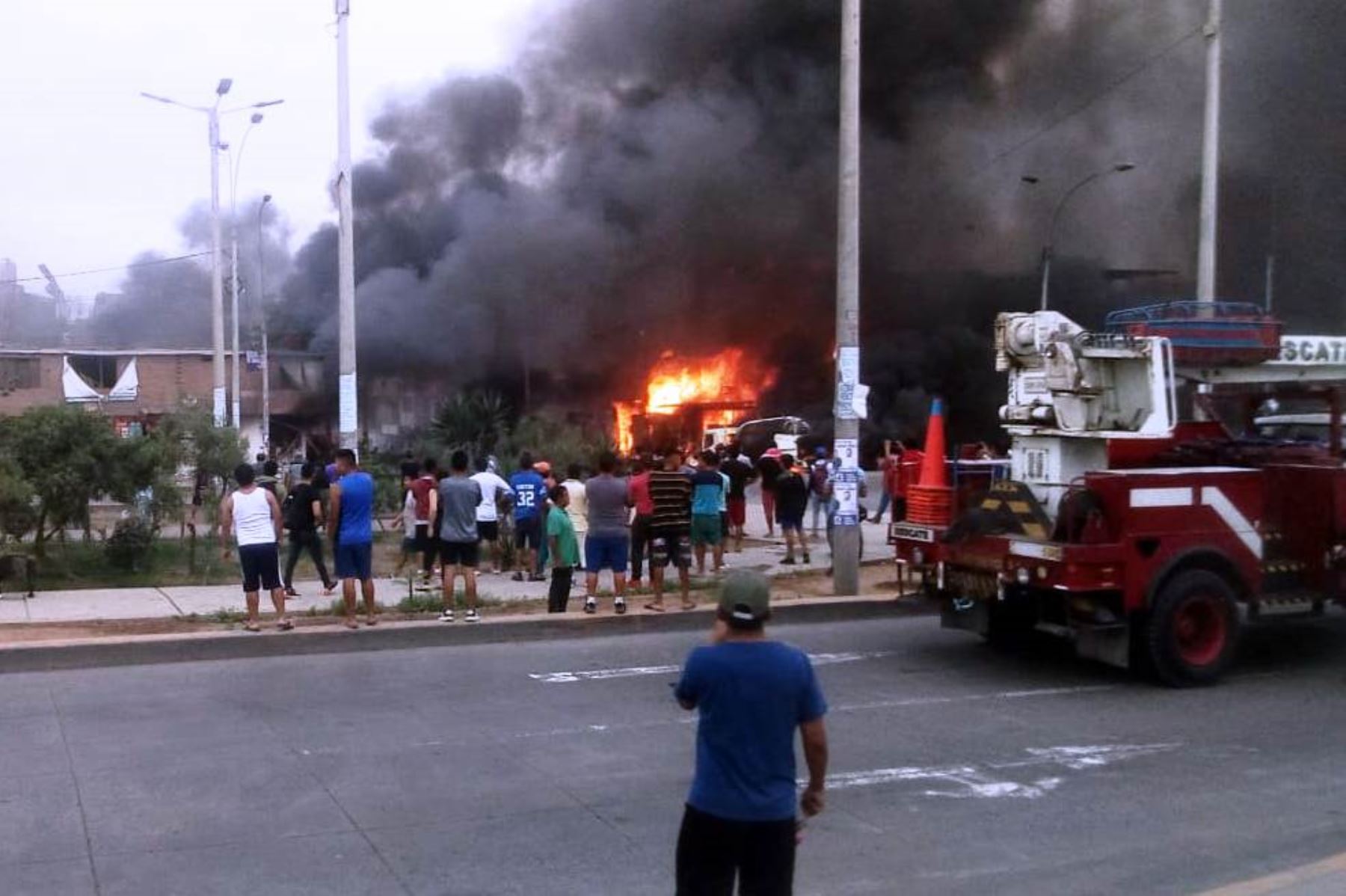 The hospitals that have received the victims are requesting blood donors as several are undergoing operations. If you are between 18 and 60 years old and weigh more than 50 kg, you can approach donating during the next 24 hours at the Institute Nacional de Salud del Niño San Borja, the Villa El Salvador Emergency Hospital, Edgardo Rebagliati Hospital, Guillermo Almenara Hospital, and the Hospital del Niño. It is important to take the weight seriously since 450 ml of blood will be drawn, an amount that should not be taken from a person with less weight. Plasma donors are also needed to remove platelets and treat second-degree burns. But these are not the only ways to help; some neighborhood groups from other districts have come together to bring donations to families that have lost everything.
We put at your disposal the addresses of the hospitals where you can donate and support the victims of VES:
Instituto Nacional de Salud del Niño San Borja: Av. Javier Prado Este.
Ubicación del Hospital de Emergencia Villa El Salvador: Av. 200 Millas, Villa El Salvador.
Dirección Hospital del Niño: Av. Brasil 600, Breña.
Hospital Edgardo Rebagliati: Av Edgardo Rebagliati 490, Jesús María.
Hospital Guillermo Almenara: Jirón García Naranjo 840, La Victoria.