Duffy has accused Netflix of «glamorizing the brutal reality of sex trafficking, kidnapping and rape.» The 36-year-old singer has written an open letter to the streaming service, accusing Netflix of being «irresponsible» for streaming the movie '365 days', which tells the story of a woman imprisoned by a man who gives her a year to fall in love. of the.
Duffy wrote the letter after revealing earlier this year that she had previously been drugged, kidnapped, and raped, prompting her to walk away from the stage.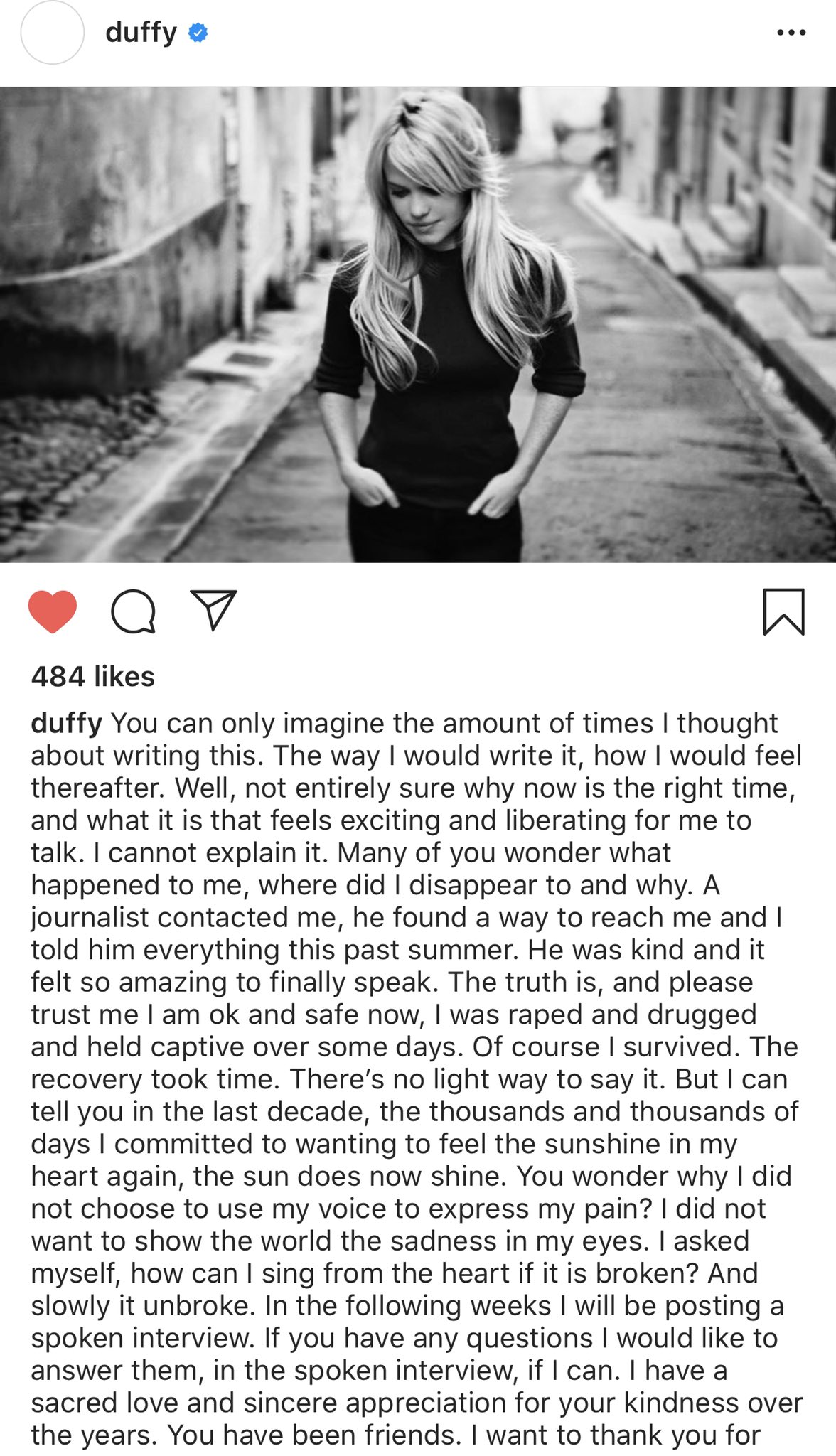 365 id and criticism
Many voices have been raised against this film that narrates the kidnapping of Laura Biel, an executive who becomes the obsession of Massimo Torricelli, a mafia boss wounded in a deadly attack on his father. After recovering from his injuries, Massimo decides to search for Laura at all costs and kidnap her, offering her 365 days to fall in love with him. At first Laura doesn't seem interested in Massimo, but as time passes she begins to experience Stockholm syndrome firsthand.
After its premiere on the platform, 365 DNI became one of the most viewed movies on Netflix in various territories, and has been compared to the film series based on the novel 50 Shades of Gray. Being considered much more intense than that one. Despite the success of the audience, the film has received negative reviews from specialists. On Rotten Tomatoes, for example, 365 Dni got 0% approval considering twelve professional reviews.