The Tik Tok and Facebook platforms have suffered significant losses after declarations from different fronts, both civil and government, that have represented a risk for their investments. After the outbreak of the trade war between China and the United States, social networks have become a scene of who supports who and how.
Black Lives Matter
In recent days, Facebook has suffered a loss of approximately 350 advertisers who have withdrawn their advertising investments from the platform. The #StopHateForProfit movement started when various civil defense groups encouraged advertisers not to contribute to campaigns during the month of June due to what they consider to be a repeated failure on the part of Facebook to tackle the proliferation of hate through their platforms.
The high point of the situation came after the release of the words of the President of the United States, Donald Trump, and his comments cataloged as racist after the death of George Floyd. Best Buy, Coca-Cola, Microsoft, and Starbucks are some of the companies that have paralyzed their ads on the platform in order to support outraged citizens.
China is not far behind
However, in China, Tik Tok also suffers from mass uninstall. The social network that has caused a furor during the quarantine is reportedly being used by the Chinese government to track citizens. Different security platforms indicate that the data collected by TikTok could be being analyzed and followed up with a geostrategic intention by some intelligence or espionage service related to the Asian giant. Thus, the Pentagon has asked its collaborators not to download the application on their personal or professional phones to avoid the theft of information.
Context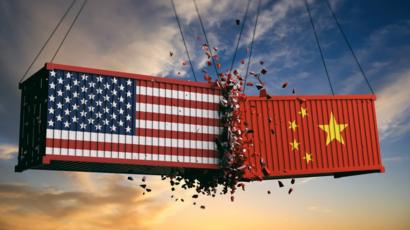 These kinds of confrontations through social media companies arise in the midst of a trade war between China and the United States and in what could put the privacy of many at risk. In addition, this involves serious losses for both. Facebook has already been recording large losses as a result.
«Given the noise this generates, it will have a significant impact on Facebook's business,» Wedbush Securities analyst Bradley Gastwirth wrote in an analytical comment. «Facebook must address this problem quickly and effectively to prevent advertising cessations from spiraling out of control,» he said.